Description
Safe and Efficient Material Handling
Up-Enders and Inverters are operator friendly and can be fully customized to provide safe and efficient material handling.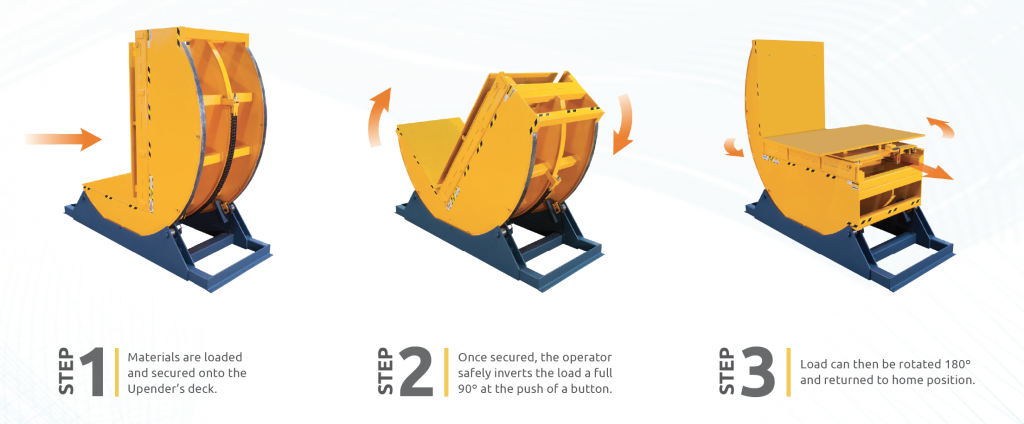 90° MECHANICAL UP-ENDER WITH POWERED PLATFORM SHIFT AND 180° ROTATION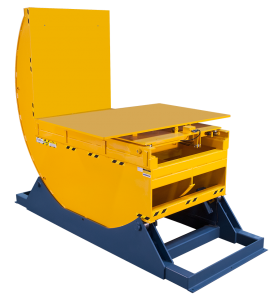 Features & Benefits
Load Capacities of 1,000 – 100,000 lbs.
Internally Mounted Motor and Drive System
Compact Operating Footprint
Motion Control Switches
Dust Tight Control Panel Containing Magnetic Starter, Transformer, Thermal Overload, Terminals & Fuses
Rack & Pinion Drive 180° Rotating Table Bed
C-FRAME 180° MECHANICAL INVERTER WITH SCISSOR CLAMP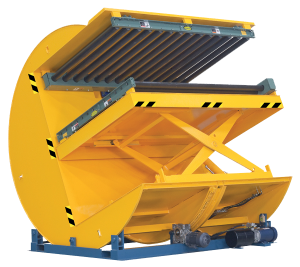 Equipped with a powerful hydraulic clamp and powered conveyors, NORDOCK® Inverters easily reposition equipment and materials a full 180° and integrate them onto an existing conveyor system.
Features & Benefits
Customized Size, Capacity and Options to Suit Any Application
180° Rotating Platform with Hydraulic Powered Clamp
Optional Conveyor System for Powered On/Off Loading
Spherical Bearings and Lifetime Lubricated Bushings on All Pivot Points
Heavy-Duty Continuous Duty Drive Systems
High Tensile Solid Steel Scissor Legs
Conveyor Moves Loads In & Out of the Machine
Velocity Fuses, Emergency Stop Buttons
HYDRAULIC UP-ENDER/COIL UP-ENDER

Hydraulic Upenders handle heavy items like steel coils, dies or any product that requires re-positioning by up to 90°.
Features & Benefits
Customized to Suit the Capacity, Size and Securing Requirements
Heavy-Duty Integral Power Unit & Continuous Duty Motor
Dust Tight Metal Control Panel
Positioning Stop Switches at Each End of Travel
Hydraulic Cylinders with Chrome Rod and High-Pressure Seals
Optional V-Saddle Cradles, Slots and Surface Protection
MECHANICAL UP-ENDER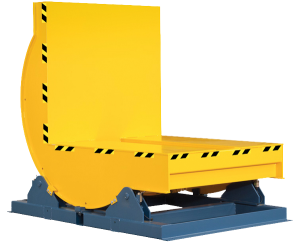 Mechanical Up-Ender's can be easily rotated 90° by the operator for quick and efficient material handling.
Features & Benefits
Customized to Suit the Capacity, Size and Securing Requirements
90° Rotation
5,000 to 100,000 lb. Available Capacities
Internally Mounted Motor and Drive System
Positioning Stop Switches at Each End of Travel
Compact Operating Footprint
Uniform Tilt Speed
Optional V-Saddle Cradles and Surface Protection
MAGNA UP-ENDER
Features & Benefits
90° Upend Rotation
60,000 lb. Capacity
Heavy Duty Duplex Roller Chains
7.5 HP Motor